Trees …The Green Testament
----------DATE---->





Trees The Green Testament is a graphic novel which was published in 1993. It was written by Dry Bones cartoonist Yaakov Kirschen. The initial print run of 40,000 copies was completely sold out. The book has had a strange history and was the subject of a front page story in the Wall Street Journal. There was never a second printing and the book is out of print and somewhat of an underground classic.

Now for the 20th anniversary we are producing a special 20th anniversary ebook edition.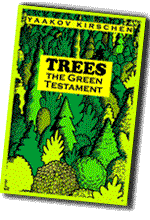 Get your copy of Trees
20th anniversary edition graphic novel
Only $9.99
Click for Our Store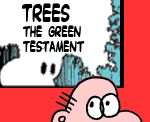 Kirschen Explains A first-person account:
For the very first time Kirschen explains how and why he wrote Trees and how it came to be seen as something much more.
Click to read: Kirschen Explains
* * *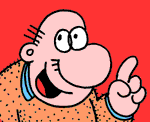 Dry Bones.com
For information about Yaakov Kirschen, Trees ...the Green Testament, the Dry Bones Cartoons, the Blog, Background Info, Speaking Tours, Videos, and more
Click for DryBones.com

Click here to contact the Dry Bones cartoonist.